The Dashboard is the first site you will see after login. There you get a survey about all important information.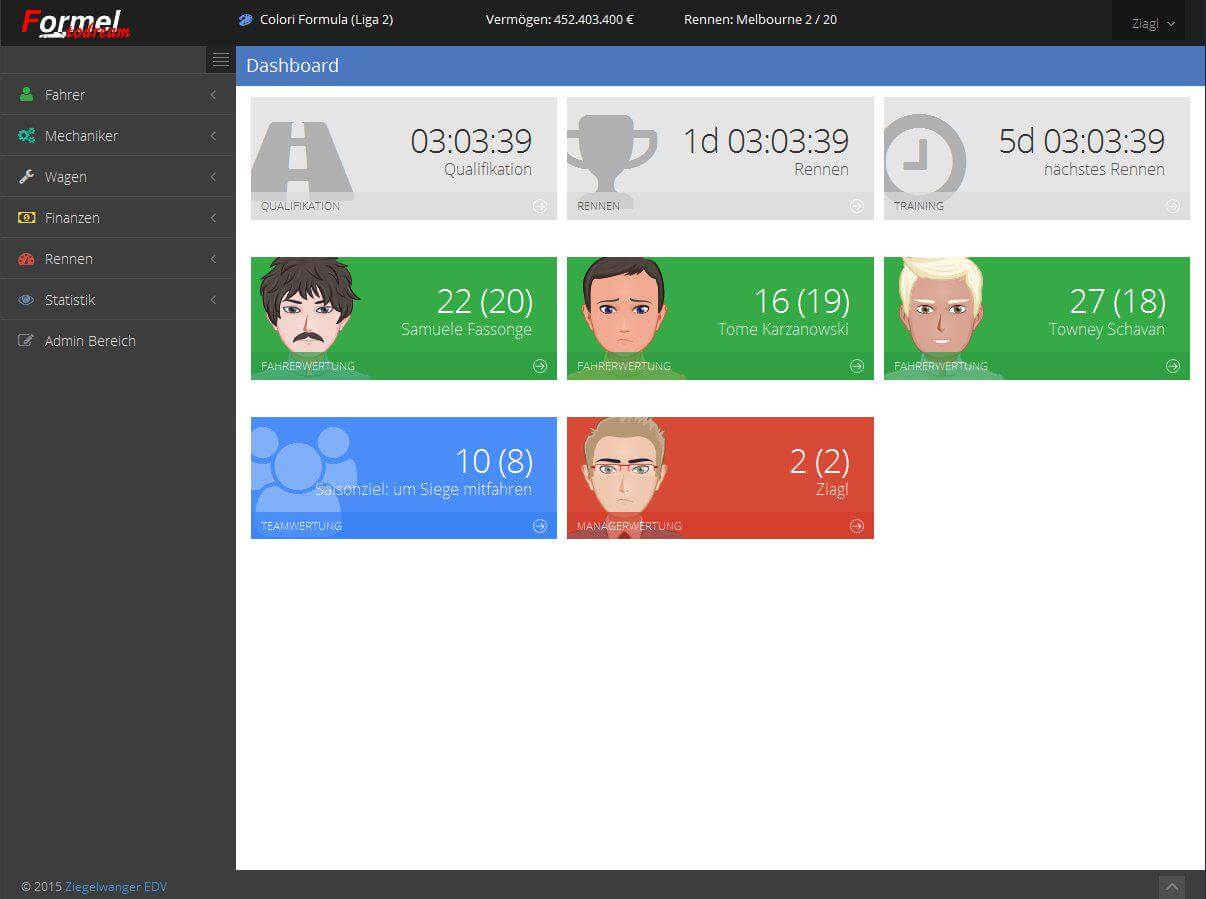 The following information is visible:
Race information
A countdown tells you how long it takes to the next event. Events are qualification, race and the time till the training of the next race will start. If qualification or race where already computed, there will be a link to the result instead of the countdown.
Driver information
Names of your drivers and their current ranking in driver championship and in braces the last ranking. The evolution of the ranking is obvious at the first glance.
Team information
You can see the current ranking of your team in constructors championship. The last ranking is also visible to see the actual development in this championship.
Manager information
Same as driver and team information, but only for you as team manager.